The Official Inline Skating School is the leading Skating School in Barcelona and one of the most important in Spain.
Our success is due to the high quality standards in the teaching of this sport, which would not have been possible without the great human quality of our fabulous team, of which we highlight some points: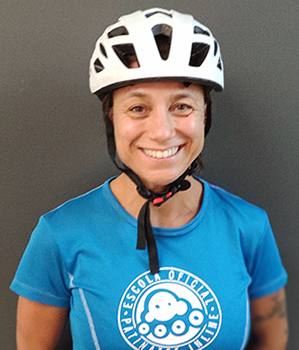 Toni Pla
Director
Toni Pla, our director, is passionate about what she does and this is not only noticeable in the skating classes she teaches in person, but also in the way she runs the school and the teachers who are in charge of her.
A great skater and sports enthusiast in general, she has been a player for the Catalan and Spanish inline hockey national teams, she has several national and international skating degrees and is also in charge of training future skating teachers.
But the most important thing is that she lives skating as a balanced and healthy lifestyle.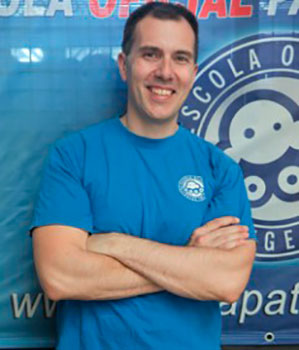 Carles Bial
Co-Director
A lifetime dedicated to skating
Carles Bial, co-director of the School, has done everything on skates and it seems that he has no intention of stopping. He started playing roller hockey very young, to end up discovering in-line skates at the Barcelona Olympics in 1992. Since then, he has dedicated hours and hours to competing with great success in in-line hockey and, above all, speed skating. His experience in all these skating modalities makes his students not only learn to skate quickly, but also with an enviable technique.
A firm defender of skates as a sustainable means of transportation, he went one step further by founding the Inercia skate shop in 2006, considered one of the largest and most important in the world.