High quality spaces to learn to skate
At the Official Inline Skating School we work every day to continue to offer our students optimal conditions for learning to inline skate, so we are the only skating school in Barcelona that has different skating spaces, four indoor courts and various outdoor spaces:
Indoor spaces to learn to skate safely
We've always thought that our students deserve the best services and comfort so they can focus 100% on the exciting world of  learning how to skate. So, we are the only school in Barcelona that offers inline skating lessons indoor, with all the best amenities such as changing rooms, showers, toilets, etc. Besides, the cold or the rain will not prevent us from continuing with the classes.
POLIESPORTIU ESTACIÓ DEL NORD
Carrer Nàpols 42, 08018 Barcelona
Since year 1996: The poliesportiu is an indoor sports center where security and privacy are guaranteed to our students, as well as a  sheltered space from the cold and rain, because learning to skate under the rain or on wet surfaces is not a good idea and it is also very dangerous. There are changing rooms with showers and bathrooms for your comfort and, as always, free rental of skates and protection gear.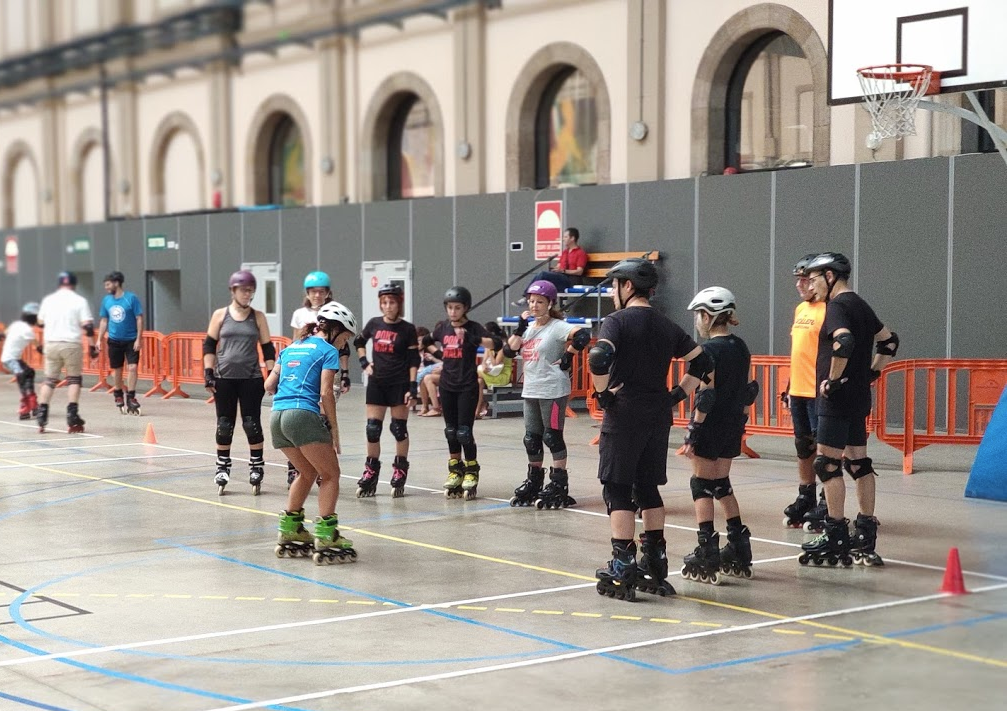 Carrer Prat d'en Rull 6, 08029 Barcelona
New space in the district of Les Corts that combines indoor and outdoor spaces. The center has all the comforts of a space with a long sporting career. The classes given at Sports Manyanet are for both children and adults, both for beginners and mid-level.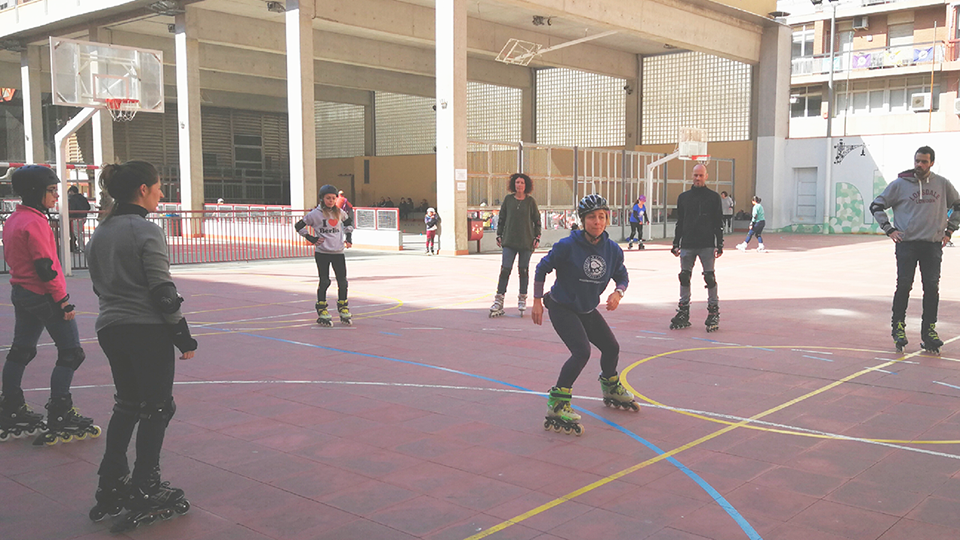 Various spaces to put into practice what is learned at our indoor classes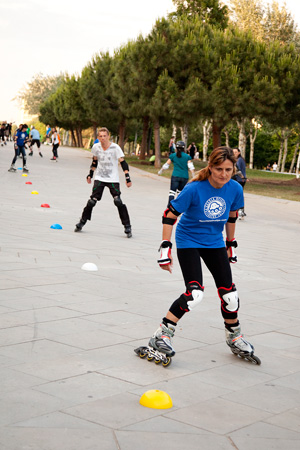 DOWNHILL PARC ESTACIÓ DEL NORD
It is a safe and very wide space, closed to traffic, with slightly steep to more challenging downhill areas, where beginners, and children too, have their first experiences skating on the street and learn their first turns. In this area also, intermediate and advanced students significantly improve their skating skills by increasing the speed going downhill while practicing braking, different turns, jumps, etc. It is also an area that allows us to face different obstacles and do a lot fun exercices.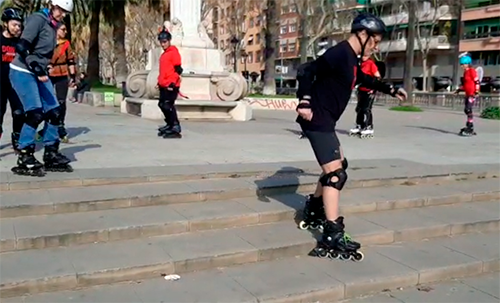 An area closed to traffic where we find a variety of different types of terrain, where we can practice from less to more challenging exercices like skating on bad surfaces, going downstairs, jumping from different heights, etc. A bit of all the things that we'll find while skating on the streets.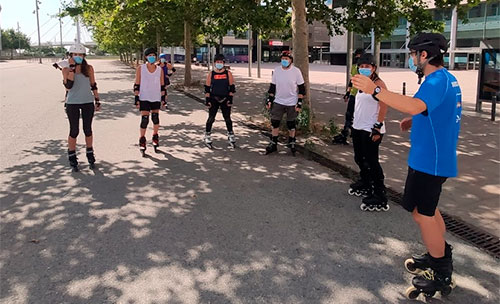 The Forum Park is an ideal place to learn to skate, both for beginners and advanced. We teach in Willy Brandt Square but in groups with a certain ease, we move to other locations in the Forum Park to practice downhill, jumps or other skating exercises.