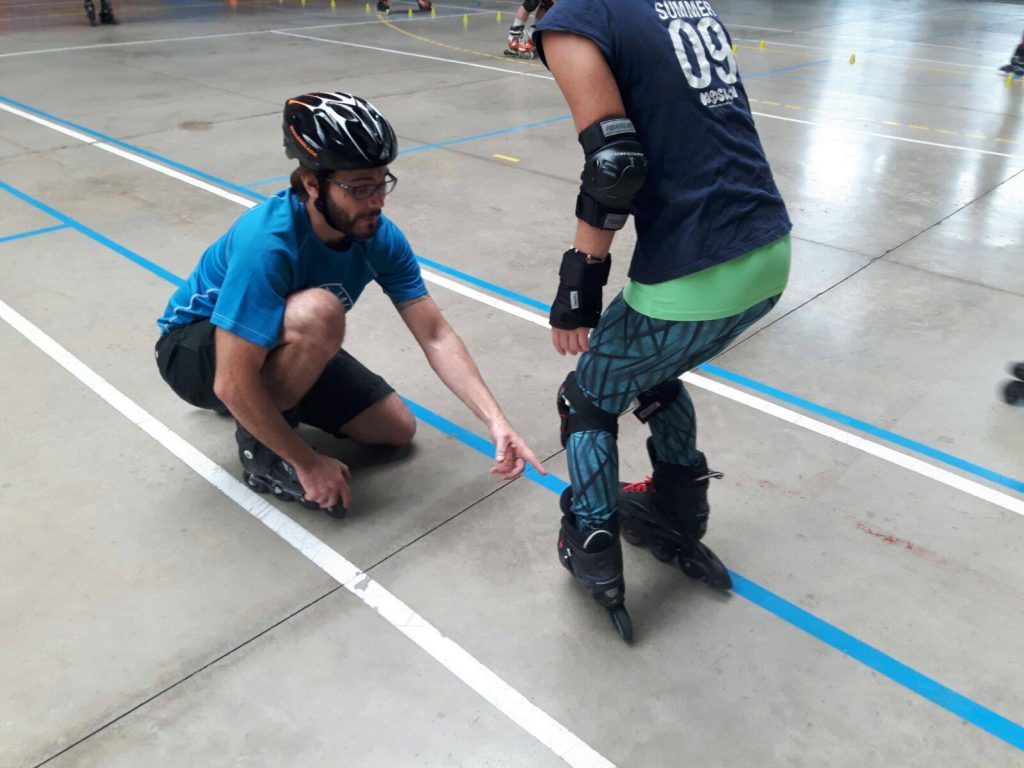 Whether you don't fit our weekly schedules or you think you need very personalized advice, we can offer you private lessons.
The schedule and place of the classes will be agreed in advance between the School and the student, always looking for the most convenient for both parties.
We must warn that private lessons are held on the street and the rental of equipment is not included.
If you want private lessons because you have little or no level of skating, do not suffer, in all schedules there is beginner level and our monitors teach every day to students who have never skated, as well as you will find other students in your own case.
Ask us about what times there are fewer students if you want more personalized attention. In the case of the little ones, we always recommend group classes as they will be able to play games with other children, socialize and learn by playing.
We encourage you to come and try a first class for only 7 euros. You can find out how and when to take this kind of test in the "questions" section of this website.
If you want to hire a private individual or group skating class, contact us.